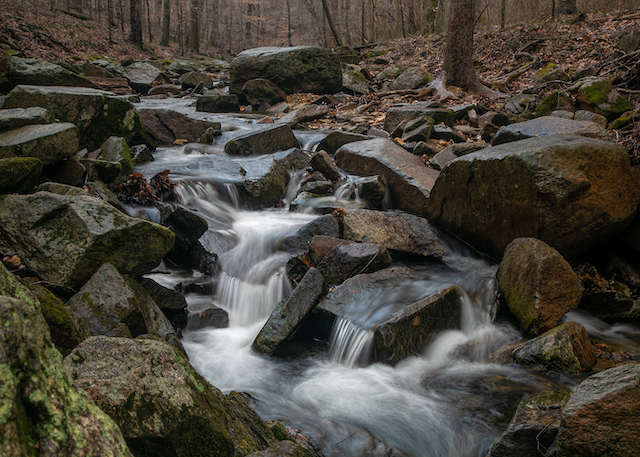 Located in the picturesque Catoctin Mountains near the town of Thurmont, Maryland, Cunningham Falls State Park encompasses over 6,000 acres featuring a man-made lake, forests, and Maryland's tallest (78ft) cascading waterfall, Cunningham Falls. Join me, Kim Kelly, as I lead you on a meandering walk along a natural wooded trail, exploring the newly budding spring flora and wildlife in the area leading up to the falls.
Here, we will spend time capturing scenes with flowing water using long exposure skills to obtain silky looking waters and experimenting with a variety of filters. (Please note that we will be walking about a mile or so on easy to moderate nature trails and potentially climbing around on rocks.)
Teaching Points:
Intimate Compositions in Nature
Dealing with variable lighting situations
Using Polarizing and Neutral Density Filters in nature scenes
Packing and preparing for nature trail photography
Recommended Equipment:
Digital Camera with a zoom lens in the focal range of 16-105. A long-range telephoto such as a 100-400mm might come in handy if you have one available.
Tripod (required for long exposures) & remote releaseor use camera self timer.
Filters – Circular Polarizer, Graduated Neutral Density and Neutral Density Filters (6 Stop or Variable)
NOTE: The park charges an Out-of-State visitor entrance fee of $7.00. In-State is $5.00. Exact cash is preferred.
COVID Safety Practices: Masks are optional.
Questions about this class can be directed to Marie Joabar at info@capitalphotographycenter.com.
Class Limit: 8-9
Instructor: Kim Kelly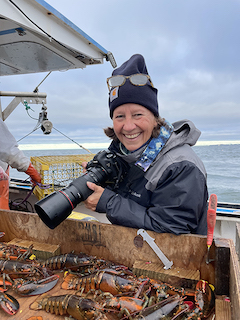 Kim's interest in photography took root when she received her first camera, a Canon AT-1 (film) as a college graduation gift and she has continued to shoot ever since. She eventually migrated over to digital technology and her passion for capturing images continued to grow. Kim served as the Field Trip Director for three years for the Digital Photography Club of Annapolis and serves as the club's liaison to the Maryland Photography Alliance.
She currently makes her home near Annapolis and considers the Chesapeake Bay region, with its extensive shorelines and historic maritime richness, her playground. Through her images, she hopes to invoke a curiosity in the viewer to ask questions about her subjects. She enjoys taking them places they would not normally go themselves. Many of her works feature old workboats or nautical treasures found in and around the tributaries of the Bay. She is also passionate about photographing nature, wildlife, landscapes, travel, and architecture, etc.
Kim's works have been displayed in local Annapolis businesses, been in juried shows and have been in print in several publications including Chesapeake Bay Magazine, Maryland Dept. of Natural Resources 2019 Calendar, MarinaLife and the cover of the Tidewater Times. She has had several solo exhibitions in the area as well. You can see her images adorning the walls of several commercial & residential properties in the area.