THIS CLASS IS TAUGHT LIVE VIA ZOOM on April 17, 24 and May 1, 8
Course material is available on April 14, 2023. Full Participation Live Sessions: Mondays, April 17, 24 and May 1, 8 at 7:00 pm

Designed exclusively for photographers, the Adobe Lightroom programs gives us powerful editing tools in the Develop Module. Join Marie Joabar this Online Lightroom course and learn in-depth how to get the most from this amazing program!

In this course Marie will walk you though making global adjustments such as adjusting exposure, contrast, color, sharpness, noise reduction, and lens correction. Then the more powerful tools used for local adjustments such as cloning, applying red-eye or pet eye correction, the graduated and radial filters and the adjustment brush will be covered giving you the control to edit your photos and make them the best they can be.
The DEVELOP course is in-depth and includes instruction on just about every tool in the Develop module. Also discussed are best practices for using each tool. The course is broken down into easy to follow lessons and also includes videos which you can review and playback over the length of the course plus 90 days afterwards. Weekly at-home practice assignments will help reinforce the material.

Students have four 60 minute Live Sessions via Zoom with the instructor to answer questions, review content, and provide a demonstration. Students will also have the ability to submit questions and get feedback within 24 hours.

Note - Students will need a computer loaded with LR Classic. We will not cover the Lightroom Mobile version. If you haven't already downloaded Lightroom go to the Adobe site and look for the $9.99 Photography Plan that gives you Lightroom Classic and Photoshop (make sure your plan includes "Classic").
If you are new to Lightroom, we recommended you take the Library course before the Develop one. The Library course lays the foundation for using Lightroom and having this grounding is helpful when working with any of the other modules. If your schedule does not allow for you to take that course first, you CAN take the Develop course but look for the next scheduled date for the Library and know that taking that will help you work through all that the Lightroom program offers.
Questions can be directed to Marie Joabar at info@capitalphotographycenter.com.
What People Are Saying About Marie
"Marie is very friendly and was able to put herself in the mind of the beginner using clear and concise communication!"
"Marie clearly knows photography and comes from a technical perspective, but she has a talent for translating that technical information into understandable content and not everyone can do that! She was terrific!"
"The instructor made the class so interesting that it did not appear to be a four-hour class!"
"Marie struck the perfect balance of knowing her stuff and being non-intimidating!"
Instructor: Marie Joabar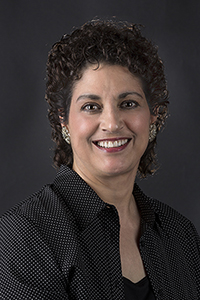 Drawing on more than 12 years experience as the Corporate Trainer and Education Programs Manager for one of the Washington DC area's leading camera retailers, Marie Joabar founded Capital Photography Center in January 2012.
With a talented staff of instructors and a wide variety of classes, its mission is to help those with a love of photography grow their passion and reach their goals - be it to capture better snapshots or become a professional photographer.
As an instructor herself, Marie finds just the right way to take complicated concepts and technology, and break the information down into easy-to-understand nuggets to share with others. Whether teaching photography basics or helping one better understand their camera, she works to take away one's intimidation or sense of overwhelming that often accompanies learning new things so they can begin enjoying the craft and develop their skills.
Marie is also very active in the Shenandoah Valley where she teaches photography classes for Shenandoah County and writes the Shared Exposures photography column for "The Mountain Courier." Her photos can be found in various print and online publications for the Shenandoah County Department of Tourism and have been published in various local magazines and newspapers.
She is a member of ASMP (American Society of Media Photographers) and VECCA (Valley Educational Center for the Creative Arts). Her work can be seen on her website at www.mariejoabar.com.
Marie teaches the following classes for Capital Photography Center:
* DSLR Photography Basics
* Fieldwork - Photography Basics
* The Lightroom Library Module In Depth
* The Lightroom Develop Module In Depth
* And more