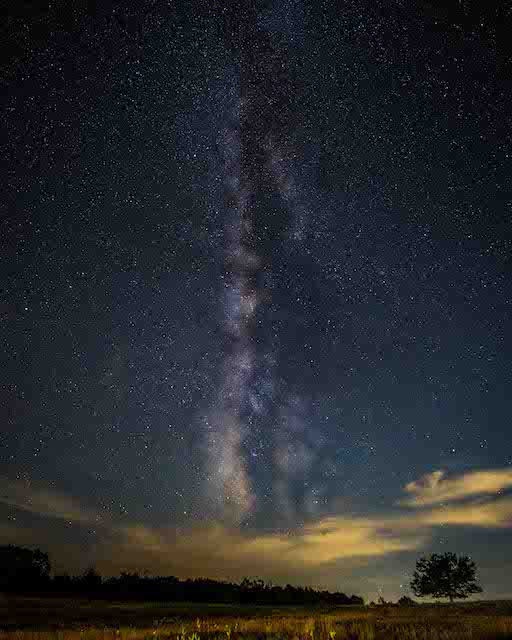 Did you know that roughly 80% of people in North America cannot see the Milky Way because of light pollution? Come see what you have been missing! Join us in the Shenandoah and capture amazing photos of the Milky Way.
This class is for "night owls" who can gear themselves up for some spectacular stargazing late Saturday evening into early Sunday morning.
There is an opportunity for those who arrive early to visit one of the many iconic overlooks for an unforgettable sunset. The real show begins later when the galactic core of the Milky Way becomes visible and stays so for several hours.
During this class, Josh will share tips and tricks to ensure you get the best shots possible of the Milky Way and over 2,500 stars visible to the naked eye from our location. He will also provide an orientation of astrophotography basics describing how to get pin point stars while taking long exposures of a moving background.
Recommended Equipment: A DSLR or mirrorless camera with wide angle lenses in the 10 – 35mm range. A sturdy tripod is an absolute must.
Capital Photography Center will also be reserving a block of rooms nearby for those who want to stay overnight for the evening.
Participants should be familiar with their camera settings and with exposure controls such as ISO, Aperture, and Shutter. We will not be able to introduce you to this material at this class. If not familiar with these topics, consider taking the Photography Basics class first.
COVID Safety Practices: Masks are optional.
Questions can be directed to Marie Joabar at info@capitalphotographycenter.com.
Class Limit: 10-12
Instructor: Josh Steele
Josh Steele is a landscape photographer in the Washington/Baltimore metro area specializing in blue hour, nighttime and moon photography. His alter ego is that of management consultant and technology executive.

Josh's work has been featured by the Kennedy Center, The Washington D.C. Temple, Ronald Reagan Washington National Airport, Dulles International Airport, PhotoPills, Exposed DC as well as a number of D.C. area publications, media outlets and social media influencers.
Josh's passion for photography was born from his love of travel. Having traveled around the world, he has always wanted to capture the moments and images that make us stop and think about the beauty and diversity around us. As Josh describes it, photography is his meditation. It allows him to integrate art and science in a way that expresses the essence of exploration as seen from different perspectives.
Visit Josh's website to learn more.