See the world in a new way with your phone's camera and learn how to photograph historic landmarks with artistic vision!
We'll explore all the photographic possibilities at two historic covered bridges in Frederick County, MD. We'll go beyond the tourist snapshot and turn the mobile camera's constraints (such as limited lenses, fixed aperture, no zoom, and a small sensor) to advantages using creative techniques of focus, exposure and composition. Learn how to express what you feel rather than just what you see.
Our first stop will be a 90 foot bridge originally built in 1880 that covers a beautiful stream. The second stop will be about 5 miles away and was built in 1856 and is just 40 feet long covering another scenic stream.
Both bridges will give us the opportunity to capture photos that are scenic landscapes, close details and long exposures. (Yes, we can capture long exposures with our phone cameras.)
You'll create pictures with guided instruction coupled with gentle critique and suggestions to make your pictures the best they can be.
This class is designed for users of iOS and Android mobile devices.
We'll be walking on surfaces that include grass, possibly mud and road. Total walking distance is less than one mile.
We will meet in the field at one of the bridges and participants will drive in their own cars to the other bridge. Parking is very close to both bridges and more details will be in the confirmation letter.
COVID Safety Practices: Masks are optional
Questions can be directed to Marie Joabar at info@capitalphotographycenter.com.
Class limit: 8-10
What People Are Saying About Michael
"He is excellent with adult learners — great deal of patience, humor, and kindness. I would love to take another class with him!"
"Michael is fantastic. So articulate, instructive, and patient!! We all were saying at the end of the class how amazing the afternoon had been!"
"I was blown away by the class!!! Much more then I expected it to be! I can't wait to take more! I loved the way he explained things and the order he did stuff in made lots of sense. You can tell he is a seasoned teacher, and an experienced photographer who also loves it! Can't wait to squeeze more of his classes into my schedule...."
"I thought the class was a good mix of class time with history, concepts, guidance, how-to-approach and then practice time on the streets of DC. Michael provided very good direction as well as hands-on tutoring in the field. Very happy with the class."
"I wanted to write to say how much I enjoyed the class. My first experience going around with a photographer seeing what catches his eye and it was so great you were pointing out pictures I could get. So relaxing!"
"Michael's presentation was comprehensive and very instructive. He provided excellent suggestions for finding opportunities while in the field, including how to use background, shadows, gestures, etc."
"This was a great class! I am a beginner and I never felt intimidated or overwhelmed. The class was a lot of fun and I feel like I learned so much. I'm looking forward to taking another one soon"
Instructor: Michael Koren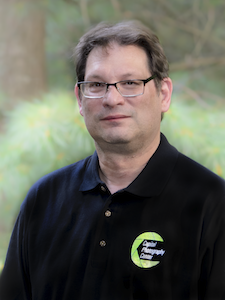 Michael Koren is a free-lance sports and event photographer in the Washington/Baltimore metro area specializing in youth sports game-time action and team portraits. Prior to this Michael worked professionally shooting model portfolios, corporate portraits, product photography for catalogs, and client advertising campaigns.
Michael's passion for photography is shared through his skill as a photography educator. Michael teaches classes at Montgomery College on a variety of photographic topics from mobile photography to street photography. Additionally, he has served as President and Education Chair of the Silver Spring Camera Club in Maryland. He has led numerous seminars and workshops for the Camera Club, Ritz Camera, Calumet and the former Washington School of Photography with topics ranging from beginner photography to hands-on advanced level workshops and classes.
Visit Michael's website to learn more.
Michael teaches the following classes for Captial Photogaphy Center
* SmartPhone Photography
* Exploring Street Photography
* Photographic Composition – Essential Techniques